Rain Water Harvesting Manual and Conservation Manual 2019
Rain Water Harvesting & Conservation is the activity of direct collection of Rain Water. The Rain Water so collected can be stored for direct use or can be recharged into the Ground Water.
Shortage of water is a cause of deep concern throughout the world especially in developing and underdeveloped countries. Water has become a very scarce resource. India is already experiencing severe water shortage and this problem will become very acute in the near future unless adequate preventive measures are taken on a gigantic scale.
Rain Water Harvesting and Conservation has become the necessity of time now. Although guidelines have been issued from time to time by various organizations, it is for the second time that the existing guidelines are revised and compiled at one place in the form of user Manual. The government of India is giving great impetus for rainwater harvesting and conservation. It has therefore been felt necessary that the officers of CPWD should also have easy and ready access to such guidelines issued by the Department/Ministry on this subject to enable them to take timely and appropriate action. The publication of this Manual will fulfill this important requirement.
| | |
| --- | --- |
| Name of Article | Rain Water Harvesting Manual and Conservation Manual |
| Type of Article | Manual |
| Year of Publication | 2019 |
| Published by | CPWD (Central Public Works Department) |
| Official Website | https://cpwd.gov.in/ |
| How to Download | Link in Below |
| Total PDF Size | 17 MB |
| Total No. of Pages | 88 Pages |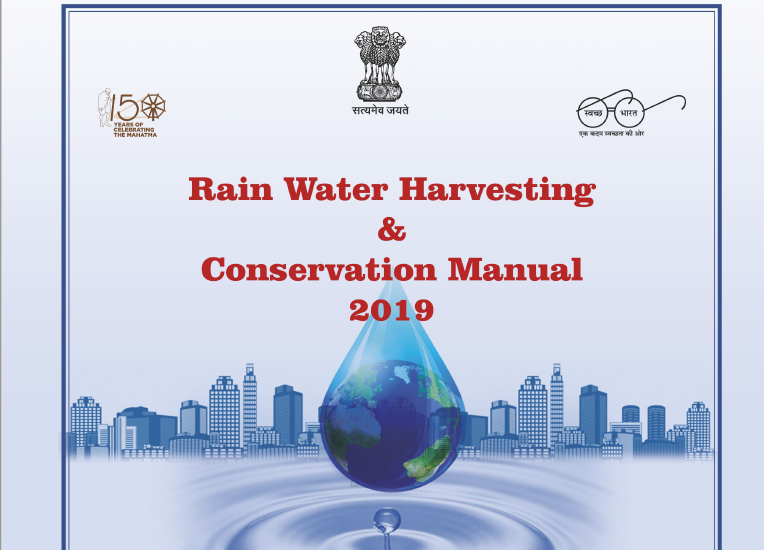 TABLE OF CONTENT
CHAPTER 1 – INTRODUCTION
CHAPTER 2 – RAIN WATER HARVESTING
CHAPTER 3 – ROOF TOP RAIN WATER HARVESTING
CHAPTER 4 – DESIGN OF STORAGE/SETTLEMENT TANKS
CHAPTER 5 – RECHARGE STRUCTURE AND ITS DESIGN
CHAPTER 6 – CASE STUDIES